Do you know how powerful social media as a digital marketing tool is?
A massive 3.96 billion people worldwide have at least 1 social media account and 45 million of those are based in the UK. Out of the 3.96 billion users, the average user has around 8 accounts on various social media platforms!
Social media is an optional digital marketing method but at the same time it is a must within t business world
With social media so widely used, it has huge benefits within a company of any nature
Brand Awareness
Nearly half of the worlds population are using social media so using social media in the right way is the natural and essentially free place to increase your brand awareness
Daily Engagement
Most social media users will login and catch up with their newsfeed at least once a day. A lot of those users will login multiple times which provides the opportunity to connect with followers every time they login. With the right posts, followers can join in, comment and share if they find it interesting, which increases engagement
Increase Website Visitors
Each post your share on your social media account can drive followers to your website increasing the traffic. You may have a general post about your company or about a particular subject, every post can direct followers to your website in some way which can increase sales
Generate Leads and Boost Sales
If you have a special offer or a sale, post your offers and products onto social media to be seen by millions of people. These views, also know as impressions, can easily turn into leads and sales
A Platform for any type of Business
With so many platforms being used, there is one for any type of business and any type of content. If you have images you want to share, Instagram is the platform you are after. If you want to post anything fun or B2C businesses, Facebook maybe the platform for you. Or any business news or B2B businesses, LinkedIn maybe more appropriate. Whatever your business is, there is a platform for you!
Keep an eye on your Competition
Monitor what your competitors are doing and aim to be the better business.
Paid and Targeted Advertising
Social media platforms provide the opportunity to take part in paid adverts to increase your brand awareness even further. You are able to target certain types of people with certain interests as most social media platforms know a lot about their users. These types of adverts can be very effective within businesses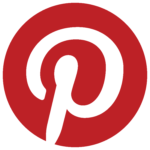 Pinterest
CLC Digital include Pinterest under the Social Media section however it is a social media platform and is also classed as a search engine. It is another powerful tool that can increase business and brand awareness very quickly with links directing fans to your website with the possibility of sales. If your business is image and physical product related, Pinterest is another platform that would be great.
How can CLC Digital UK help with your Social Media?
If you are a small company and don't have an employee who can concentrate and monitor your social media accounts as well as you would like, CLC Digital UK can take on your social media accounts you would like to use and keep engagement up
A number of agreed posts can be posted each week
Schedule send time to suit you
Paid promotions with a budget of your choice
Detailed monthly reporting
What will the report show?
All of our social media packages will include certain aspects, each shown per platform:
Total number of followers/likes
Number of posts sent that month
Total number of post likes, comments and shares
Total number of post and accounts impressions
Important bits to note:
CLC Digital UK will require access to the social media platforms you wish to use
Total budget cost must be paid and received before any ad can commence
Account set ups are charged separately
No contract, cancel anytime
What does the price include?
The overall price will include:
Management of social media platforms
Daily monitoring of all platforms including relevant likes and shares of other external posts
Minimum number of posts per week
Detailed reporting