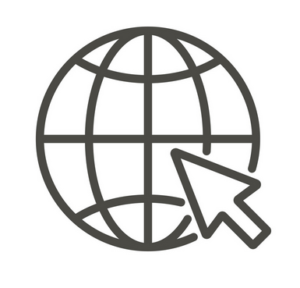 What is a website audit/review?
A website audit is a full analysis of your website to see how well it is performing.  The final report will give you an insight into any issues your website may have and what areas you may need to concentrate on improving
Why is a website audit necessary?
If your website isn't in full working order then it won't receive the engagement it deserves.  Broken links, content mistakes, images not showing and overall speed of your website can all factor in to how well a website performs.
However, engagement from visitors aren't the only reason a website audit is necessary.  Search engines are in on the action!  Over the years search engines have become very clever as they look at pretty much everything on your website which determines exactly where your website appears within their search results.
It's not just very good SEO that search engines use.  Links, alt text, meta data and keywords are all things that are taken into account of your positioning.
What is looked at during a website audit?
Website speed –

Is it a decent speed when entering the website and whilst transitioning between pages.  You don't want the speed of your website to send visitors away while they wait for the next page to load.
Text –

All the text on every page is read to make sure it includes no spelling mistakes or any grammatical errors.  Once you have written sections and read them, then re-read them, you end up reading over the errors so fresh eyes is what is required.
Images –

Every image needs to be of a good quality, not pixelated and always loads.
Alt text and Meta data –

Alt text and meta data on images help them appear within search engines under their Images tab.  Each image is checked to make sure that these have been included.
Keywords –

Are you using the right on-page keywords?  Are they the right keywords to be using which will grab the potential visitors to make them actual visitors.
Links –

Are all the links on your website working?  Are they sending visitors to the correct pages and not to any errors such as 'no page found'?
Navigation –

How easy it is to navigate around your website? Is it simple to get to the page you want to visit or do you have to do a lot of searching.
Multi-device –

Mobiles and tablets are becoming so widely used now that your website must be mobile friendly.  If there are sections out of place, words split in the middle or anything else, this can lose visitors.
Layout –

You don't want your website to be too cluttered and it must be easy to read.  Large paragraphs of text can lose visitors and they may only read between the lines.  Add some bullet points, titles, a bit of colour or even some small images just to break it up.
How can CLC Digital UK help your website?
CLC Digital UK will carry out all of the tasks mentioned above and will create a very detailed report for each page which shows the findings and any improvements that could be made
What does the final report show?
Every report produced will show:
Every page (minus policies unless requested) will be listed separately with an overall website page at the front
It will show how well your website is running in regards to speed, mobile friendly and navigation around the website
Every link will be tested and images checked for tags and quality
Every page will be read to ensure no grammatical errors
A list of keywords will be determined for each page
It will also provide any improvement advice where applicable