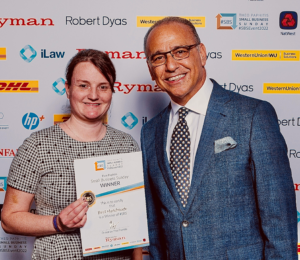 Lets put CLC Digital UK to an actual name and face…
Hi, I'm Claire and I am the person behind CLC Digital UK.  I have spent 10 years working for Hitachi and nearly half of that concentrating on their Digital Marketing.  During my time in the position, I completed 6 CIM (Chartered Institute of Marketing) and 2 Open Study College courses where I gained experience to increase brand awareness.  Each method of digital marketing can impact in different ways and knowing what content is suitable for what method is key.
Alongside working at Hitachi, I created a successful online marketplace for creatives based all around the UK. Using a selection of digital marketing methods including, social media, SEO, PPC and email marketing, I now support over 400 independent UK sellers and over 2600 individual products in under 2 years! In August 2021 it also won the #SBS Small Business Sunday chosen by BBCs ex-Dragon Den star Theo Paphitis!
After 10 years at the same company, I decided to take the leap and become my own boss.  With a creative and analytical skill set, my aim is to make the most out of your digital marketing and to increase your brand awareness.